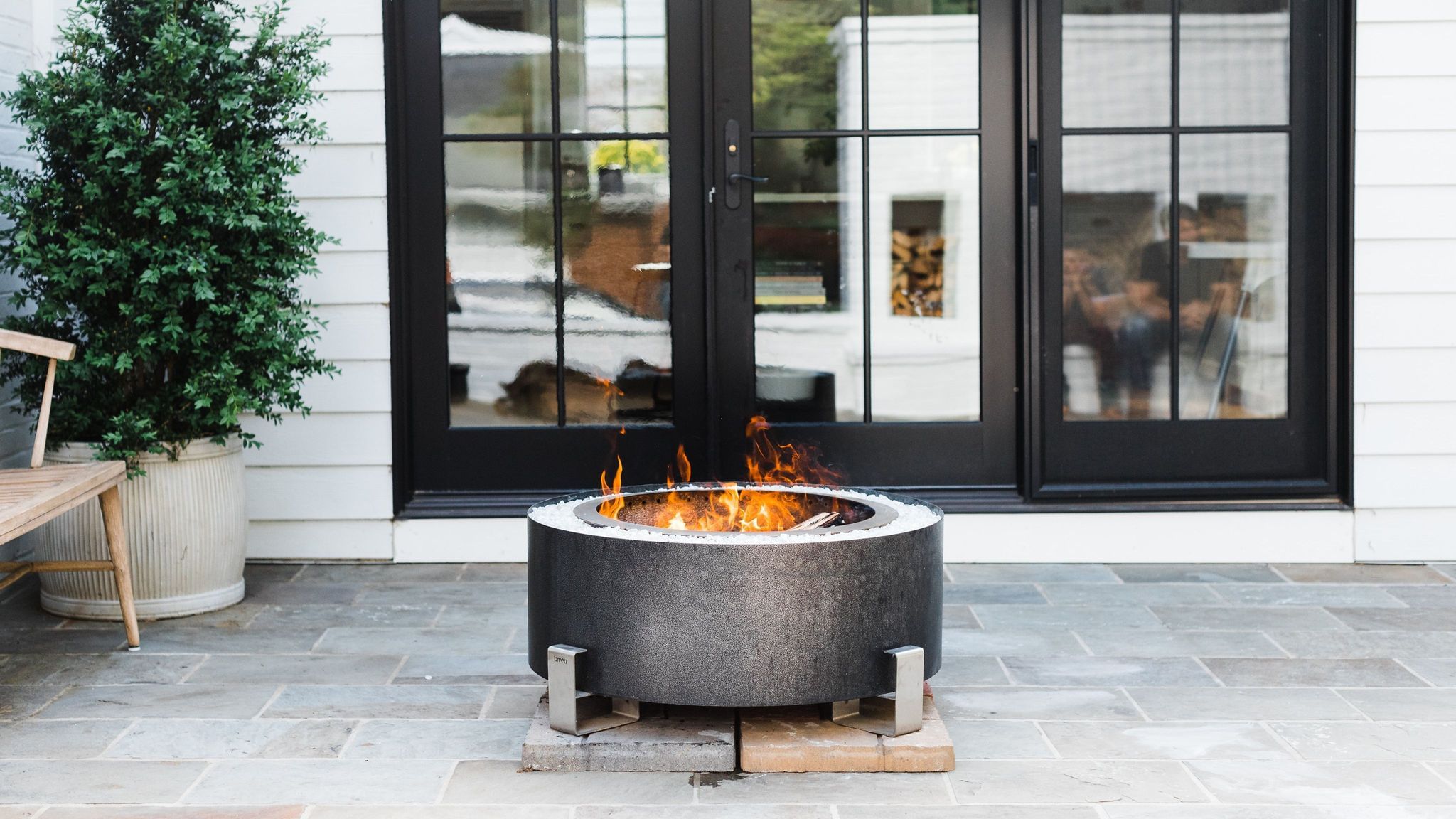 Which Breeo Fire Pit is Best for Me
Here at Breeo®, we want to give you the best smokeless fire pit for your backyard space. A Breeo fire pit can fit any backyard atmosphere from our sophisticated Luxeve® fire pits, to our adaptable X Series Collection. If you find yourself wondering "which fire pit is best for me," here is your guide to creating your customized Breeo fire pit and learning which one is best for you. Let's get started.
Luxeve® vs. X Series Fire Pits 
The first thing to cover is our two styles of fire pits,The Luxeve and X Series collections. The Luxeve is known for its sophisticated aesthetic and ability to elevate any backyard space. Rimmed with several glass pebble options and your choice of four powder-coated colors, the Luxeve is a fire pit designed to visually enhance your space and provide a smokeless experience. 
The X Series fire pits come in three different sizes: 19 in, 24 in, and 30 in. Ranging from 47 lbs to 115 lbs, the X Series fire pits offer customization in size, material, and cooking capabilities. The X19 fire pit allows space for 2+ chairs and has a 4.25 in. SearPlate™ rim, the X24 is slightly larger, with room for 4+ chairs and a 5 in. SearPlate rim, and last but certainly not least, the X30 which creates a gathering space for 8+ chairs as well as a 7 in. SearPlate rim and two Outpost™ grill inserts. All X Series fire pits are compatible with the Breeo Outpost grill and Cooking Kettle. The X Series collection is perfect for those who want to experiment with live-fire cooking or prefer a more industrial fire pit appearance.  
SearPlate™ vs. Standard Rims 
The Breeo SearPlate™ Rim and Standard Rim are customizable within the X Series Collection and are both compatible with the Breeo Outpost™ grill. The difference is simply that the SearPlate Rim offers an inward tilted cooking rim where you can cook your bacon and pancakes or sear your burgers and steaks. The Standard Rim is not designed for cooking but includes the insert for the Breeo Outpost grill. 
X Series Insert Ring vs. Free Standing Fire Pit
X Series fire pits provide a bold stand-alone centerpiece but you can also use the Insert Ring to place your X Series fire pit into a stone surround. The Insert Ring gives you the option to pair your fire pit with your current backyard landscaping or build a coping of your own. Installation for the Insert Ring is simple and requires no tools which means you can add or remove your fire pit at any time. Compatible with all X Series fire pits, the Insert Ring has three sizes to fit a variety of spaces and still allows the cooking features of all X Series fire pits. 
Stainless Steel vs. Corten
The main difference between the sleek Stainless Steel and architectural Corten finishes are the visual aspects. We build our Stainless Steel fire pits out of 304 stainless steel, the same metal used in automotive wheels and kitchen appliances. Corten fire pits arrive with a blue steel finish and after a few uses, develop a weathered iron oxide surface coating known as patina. You can also speed up this process by doing it yourself with four simple ingredients. Both options are durable and guarantee that your Breeo fire pit will last a lifetime. 
Cooki
ng Accessories for Your Breeo Fire Pit
We offer several cooking accessories for you to develop your live-fire skills. The Breeo Outpost™ grill can be paired with a Breeo X Series fire pit or can be anchored in the ground over any campfire. The grill offers sleek packaging and set up and is perfect for searing meat or cooking eggs in a cast iron skillet.
Another cooking accessory is the Kettle Hook and Cast Iron Kettle which is made with pure cast iron and can hold 2.25 gallons. The Kettle is ideal for cooking any soup, stew, or bisque and is the perfect accessory to experiment with your live-fire cooking skills. 
And that's that! We hope this guide was helpful in your search for your own customizable Breeo fire pit. Enjoy the fire!