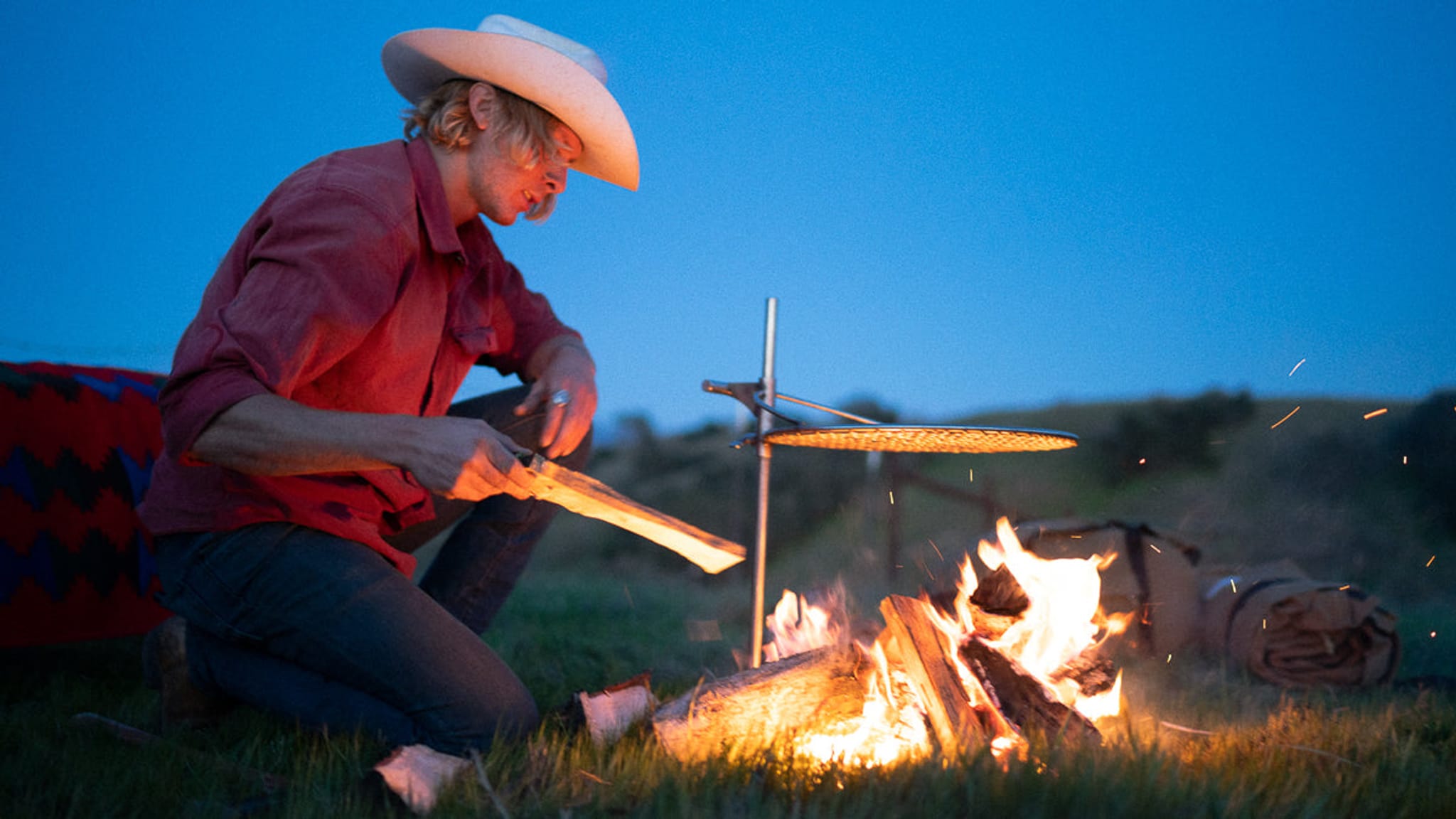 Introducing the Breeo Outpost
The fire is started. The symphony of crackling and popping fills the peaceful air. The smell of fresh pine and wood smoke fills your nostrils and reminds you of camping as a kid. In this moment, you realize you've never been so glad you decided to get away from the hustle and bustle for a weekend.
It's just you, the great outdoors, and the steak and potatoes you packed for an over-the-fire dinner. You open your cooler and start seasoning your meat. You place your steak on your grill, and stand up to take a look at the sunset over the mountains. Just as you turn back to check it, in anticipation of hearing the sizzle of searing a perfectly medium rare filet, you see a burst of sparks. You glance from the meat to the flames and stare at the blaze in disbelief. Closing your eyes, you turn your head toward heaven, and a cry of "NOOOO!" escapes your lips and echoes through the forest.
The grill you just set up has fallen into your fire, dropping your perfectly seasoned steak into the coals. As you frantically look for something to use to save it from the flames, you start to wish you'd invested in a grill with a solid anchor; a grill that would never let you down.
Whether this is you, or you wish you had a way to cook over an open fire right from your backyard, we have the solution to your dilemma.
The Breeo Outpost is a portable, adaptable grill to fit our fire pits, as well as anchor into the ground (or sand) just above your campfire. Check out our video below to learn more!